Better than Prozac
I have been a very, very bad blogger. Without meaning to, I kind of took a break from all things infertility. We didn't even have sex ONCE this month. It actually feels really good to know that there is NO way I am pregnant. Freedom from the tyranny of IF. Yahoo!!
There has been a lot of stuff going on. I'm going to write more about all of it this week. But firstly (totally not a word, I know) here is what we decided to do about my sadness/depression: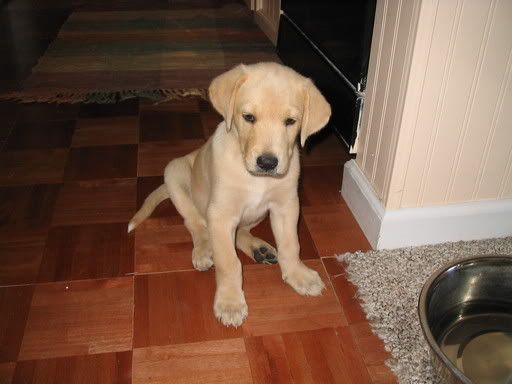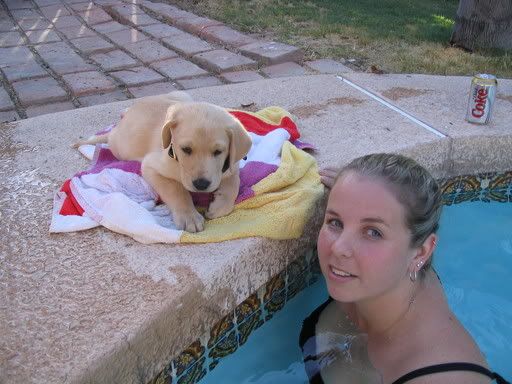 His name is Santana. He's a new fangled kind of "hybrid" breed called a Golden Lab. Thats half Golden Retriever and half Yellow Lab; All the good things about both breeds without the breed related health issues.
He is funny and feisty. And so sweet when he's sleepy that you want to just eat him up.
Valentine, our Boxer, loves him and the cats are tolerating him ok.
And he makes me so happy and is so much fun I haven't even thought about my defective reproductive system once since we've had him.
I even laughed through my extreme frustration when Mitch actually said, "Maybe now you'll relax enough to get pregnant." Aren't husband drive-by's the worst!?!?!
p.s
Please head over and give
Jen
a little love. She's hurting right now.
ETA- Yeah, I know Santana is the IF puppy that so many of us seem to acquire during some part of our IF journeys. Baby substitute, something to love, etc. etc. But who cares? Puppies are a sure cure for sadness. I highly recommend them, stereotypes be-damned.